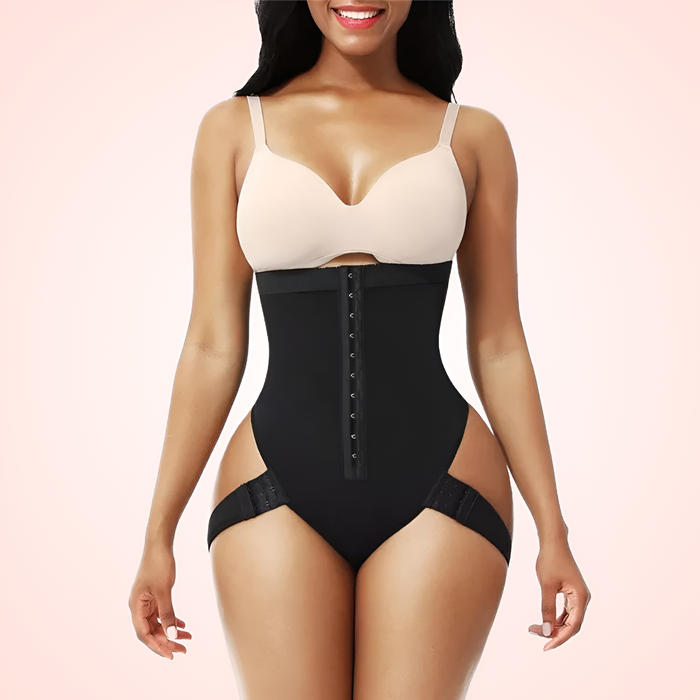 Women High Waist Trainer Buttock Lift Tummy Control Panty
Original price
£34.99
-
Original price
£34.99
Free Shipping To UK 🇬🇧
We Offer FREE Shipping on all UK Orders
Women High Waist Trainer Buttock Lift Tummy Control Panty
Tired of struggling with muffin tops and a sagging silhouette?
Discover confidence in every curve with our Women's High Waist Trainer Buttock Lift Tummy Control Panty – the magic solution for a sculpted, lifted figure. Say goodbye to bulges and hello to effortless confidence with high-waisted support and innovative contouring technology.
Experience a flattened abdomen and effective fat reduction with our innovative solution featuring two-way pressurization. Say goodbye to excess fat in the abdomen and achieve a slimmer and more sculpted waist effortlessly with the added benefit of our waist trainer.
This hip lift, combined with a waist trainer, provides support to prevent curling and can be worn under any type of clothing, ensuring versatile and comfortable support.

Achieve a desirable S-shape body effortlessly with our product's body-contouring design, enhanced by the inclusion of a waist trainer for targeted shaping and sculpting of the waistline.
Enhance your silhouette with a thong back design that provides an attractive and flattering view of your buttocks. Combine it with our waist trainer for comprehensive shaping, ensuring a sculpted and flattering figure from every angle.